Regular price
Sale price
$60.00 USD
Unit price
per
Sale
Sold out
PRAYRIOR® (pronounced pray-rior) is the first daily planner designed for your prayers. This prayer planner will prevent you from praying only when circumstances get bad. Instead, you will pray daily with a short-hand, actionable layout that engages you to pray out loud or to yourself. You will pray, worship and read the Bible consistently following the daily routine on the Daily Prayer Page. It reminds you to make a daily decision to put on the Armor of God in order to conquer each day, hence the name Prayrior = prayer + warrior. It gives you accountability whether praying alone or with others. Its high quality, luxury design allows it to last a lifetime and be passed down for generations to see and be inspired by our prayer life and walk with Christ.

PRAYRIOR® IS THE 1ST PRAYER PLANNER
PRAYRIOR® is the first daily planner designed specifically for your prayer life. This prayer tool is the perfect gift for anyone who wants to pray consistently, needs accountability, and desires to put on the Full Armor of God every day.
SHORTHAND PRAYER PLANNING FOR SPECIFIC PRAYERS
Instead of letter journal style, plan your prayer in shorthand with keywords and specific details so you will pray effective, powerful prayers.
BEGIN ANYTIME YOU WANT
The undated Daily Prayer Page allows you to start and resume at your convenience. Use your bookmark to pick up where you left off.
GIFT YOUR PRAYER PARTNERS
For your prayer partners, small group, or prayer ministry to plan prayers, identify spiritual warfare and pray aloud with your actionable checklist. Complete your Prayer Board and use it as guide during your bible study to grow closer with God.
TO LAST FOR GENERATIONS
PRAYRIOR® was intentionally designed as a high-quality, luxury planner to last over the years for you and your family to witness your prayers, blessings, and breakthrough!
DETAILS
PRAYRIOR® 365 Daily Prayers Planner For Specific Prayers
8.5" long x 5.5" wide
Hardcover
Made with Luxe Faux Leather
Gold Debossed Scripture on Back Cover
Gold Gilded Paper
Gold Silk Bookmark
Bright White 80lb Paper
Perfect Binding
400 Pages
Prayer Box 9 1/4" L x 6 1/2" W x 2" H
WHAT'S INCLUDED
Prayer Box with Gold Debossed Logo
8 Gold Debossed Prayer Cards
Instructions
Scripture Overlay Graphic Pages

4 Quarterly Prayer Boards

4 Quarterly Review Pages

4 Dot Grid Pages

365 Undated Daily Prayer Pages (with so many features)
365 Daily Scriptures About Prayer
Back Vertical Pocket
6 Blank Note Pages
DAILY PRAYER PAGE EXPLAINED
Share
Watch Videos
View full details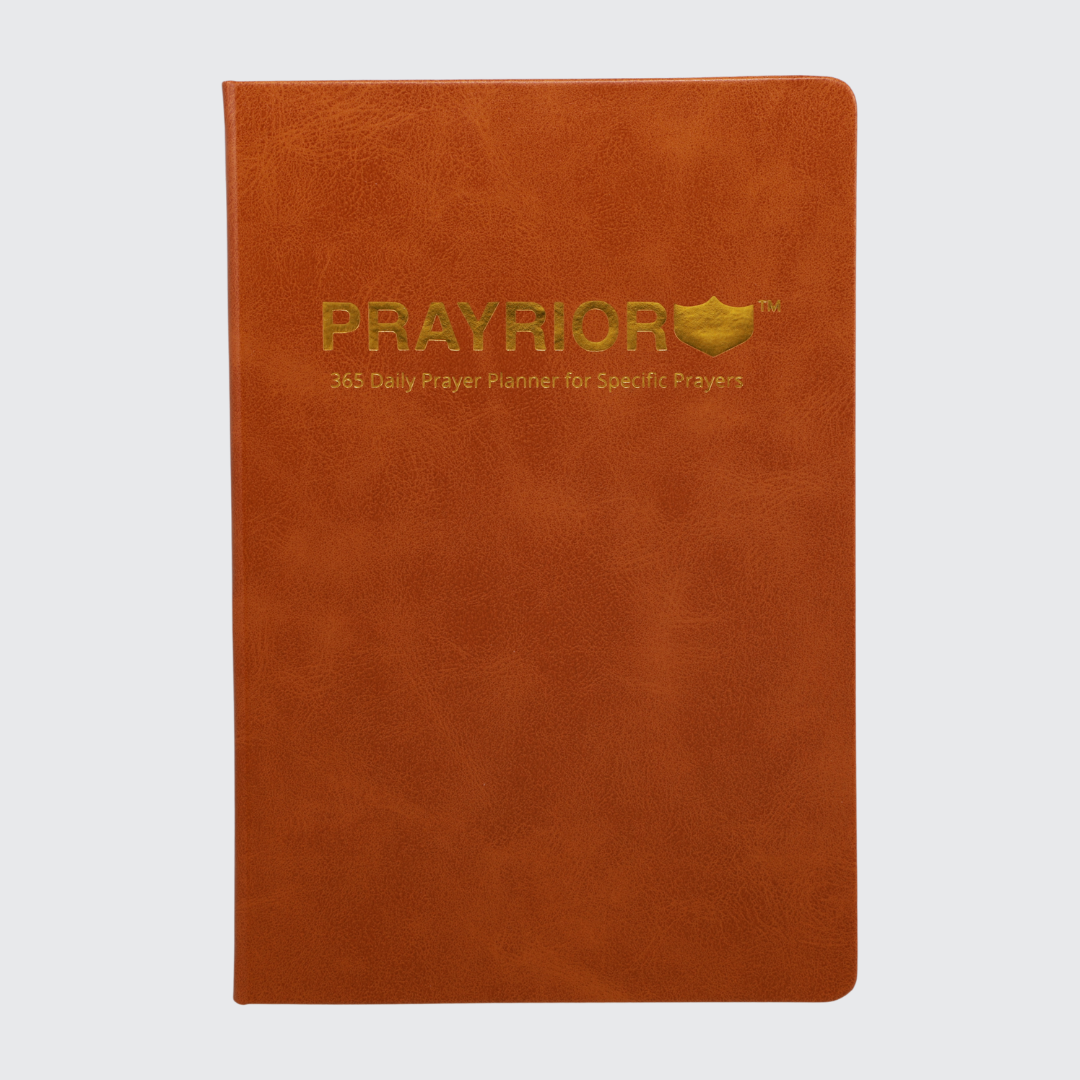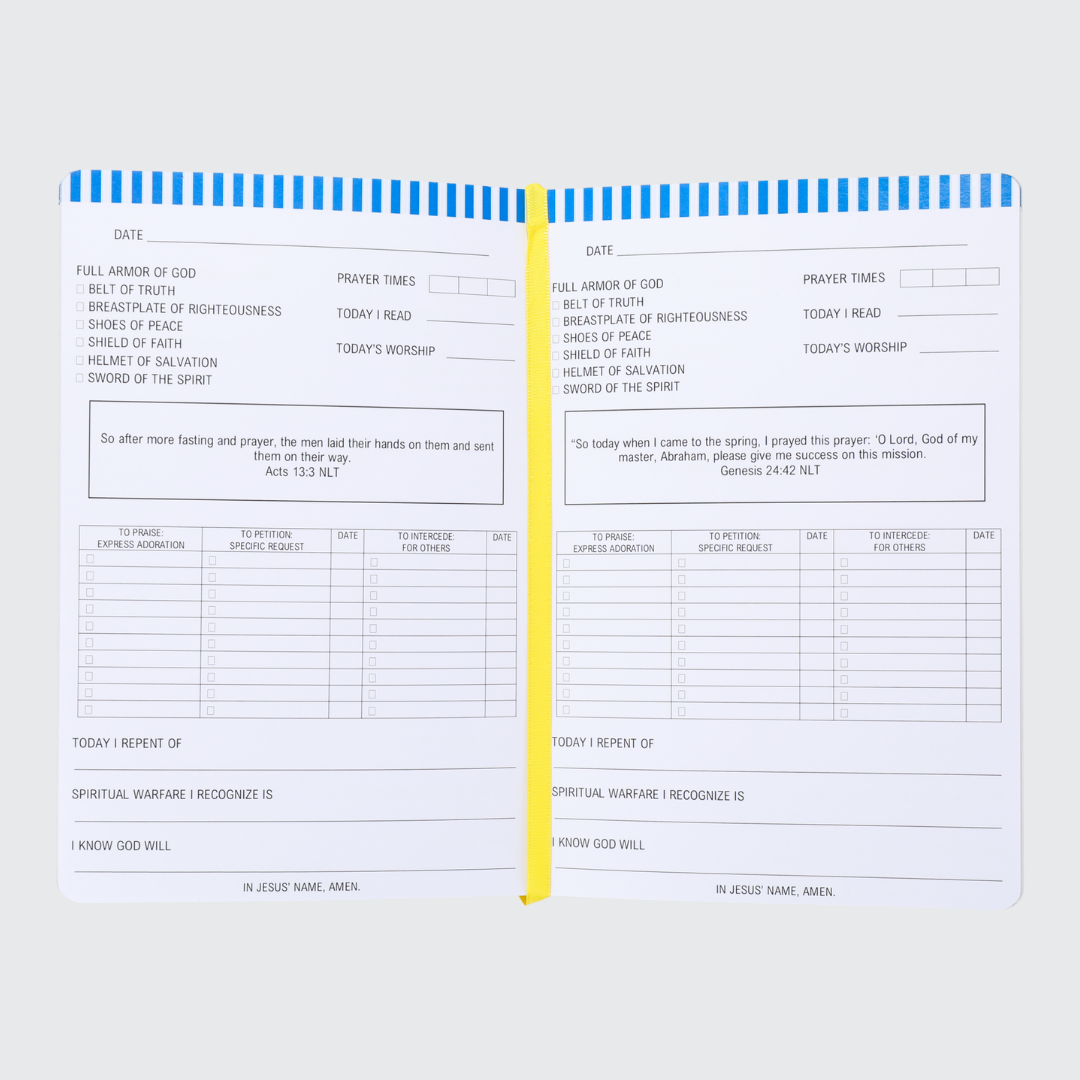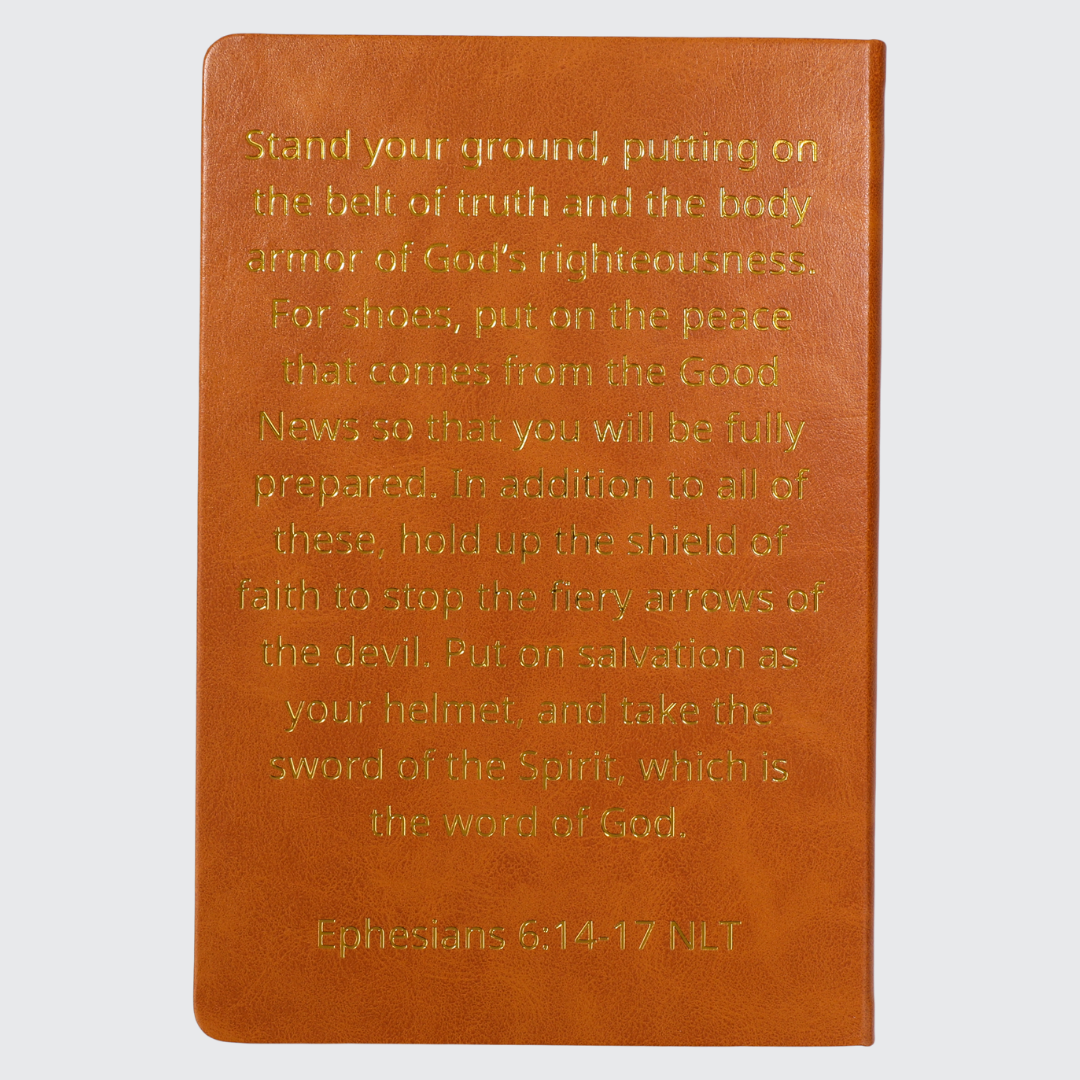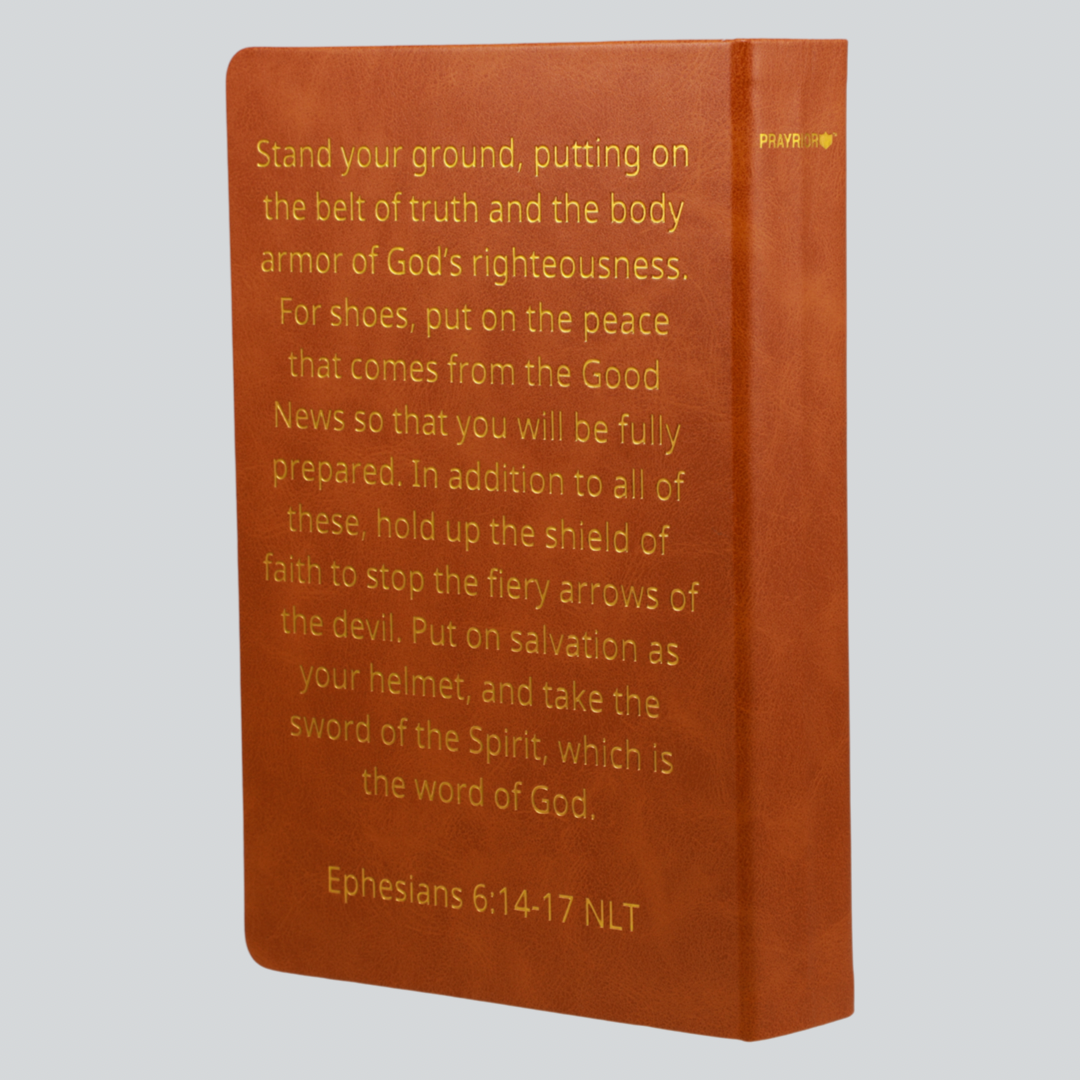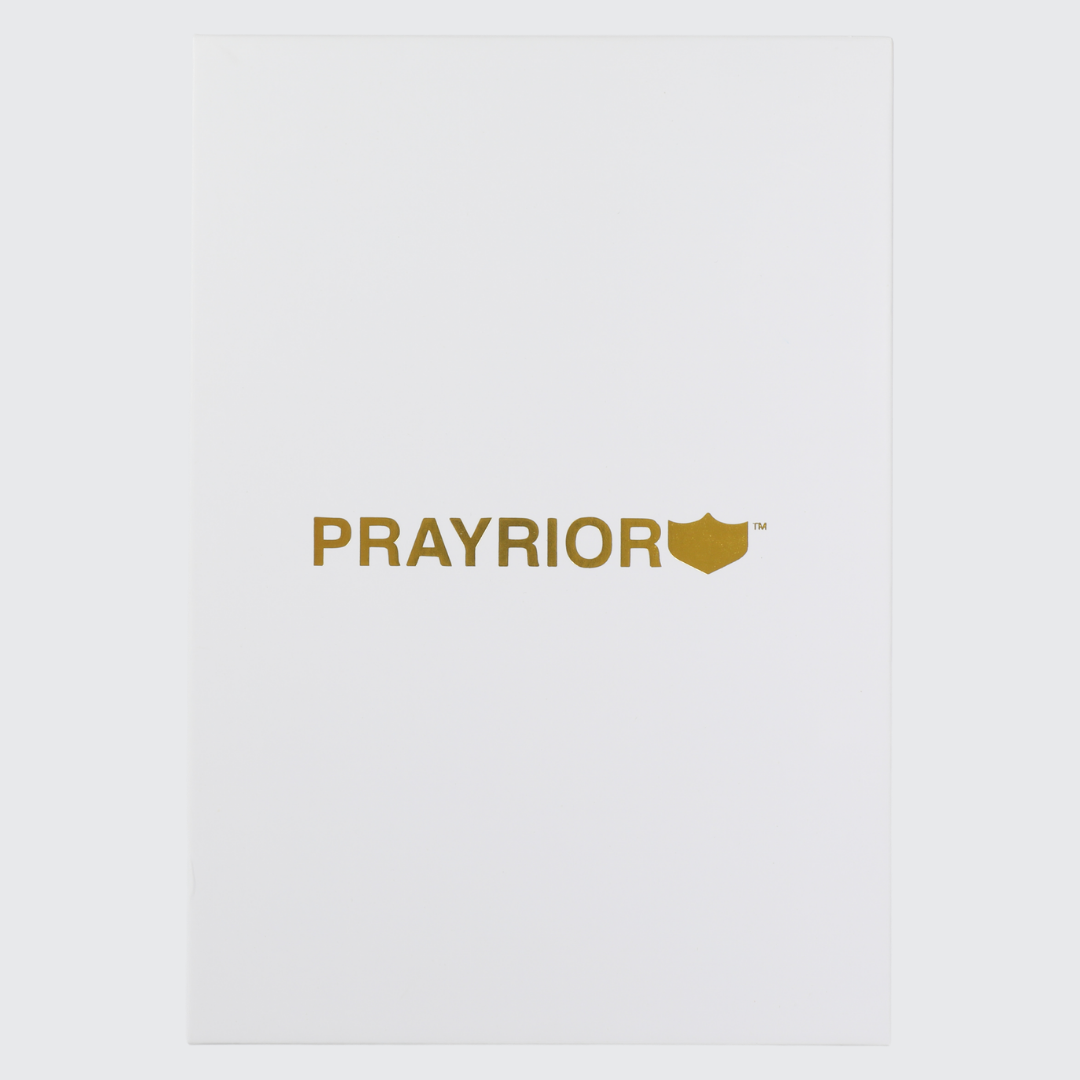 Prayior Planner
I love this prayer planner, it's helping me to be more intentional with praying and helping me stay focused when I pray. It's different than any other planner I've tried!
Prayior
Great, friendly and personal service. A wonderful and beautiful book which is so useful in assisting with prayer.
Helps me get organized
This is a great planner to help you get your thoughts organized before approaching the throne.